If you're looking to hire an artist for card and board game illustration, graphic design, or photography for your tabletop games, I may be able to help you with that!
My name is Maura and I've been working as a digital artist and illustrator for 15 years now. I love playing modern day tabletop games, and have recently started doing the artwork for board games.
My primary skills and services that I offer are:
Illustrations: landscapes, animals, characters, and props. I primarily work digitally, however I can also do work in traditional mediums such as pencil, pen & ink, watercolor, and acrylics.
Graphic design: creating templates for cards that match the illustration style and look and feel of the game, game boards, and any kind of layout and design.
Photography: doing photo shoots of board games and photo editing. Photos can be used on social media, websites, etc..
Art Style: it's important to choose a style of artwork that fits the theme of your game. I am able to work in several different styles and may be able to match the style you're looking for, or for artwork you already have.
Feel free to contact me anytime to discuss your project and to receive a quote!
In addition to the examples below, you can find more of my work on Deviant Art, and ArtStation.
Artwork for Tabletop Games
Here are some examples of the board and card game art I've done for both our own company, Gryphon Mount Games, and others:
Familiar: Mythic Arena
I created all illustrations and graphic design for the cards, box and rulebook, game mat, logo design, and the design of this website!
Blue Ribbon Pie
I created all illustrations and graphic design for the cards, box and rulebook, and the logo design.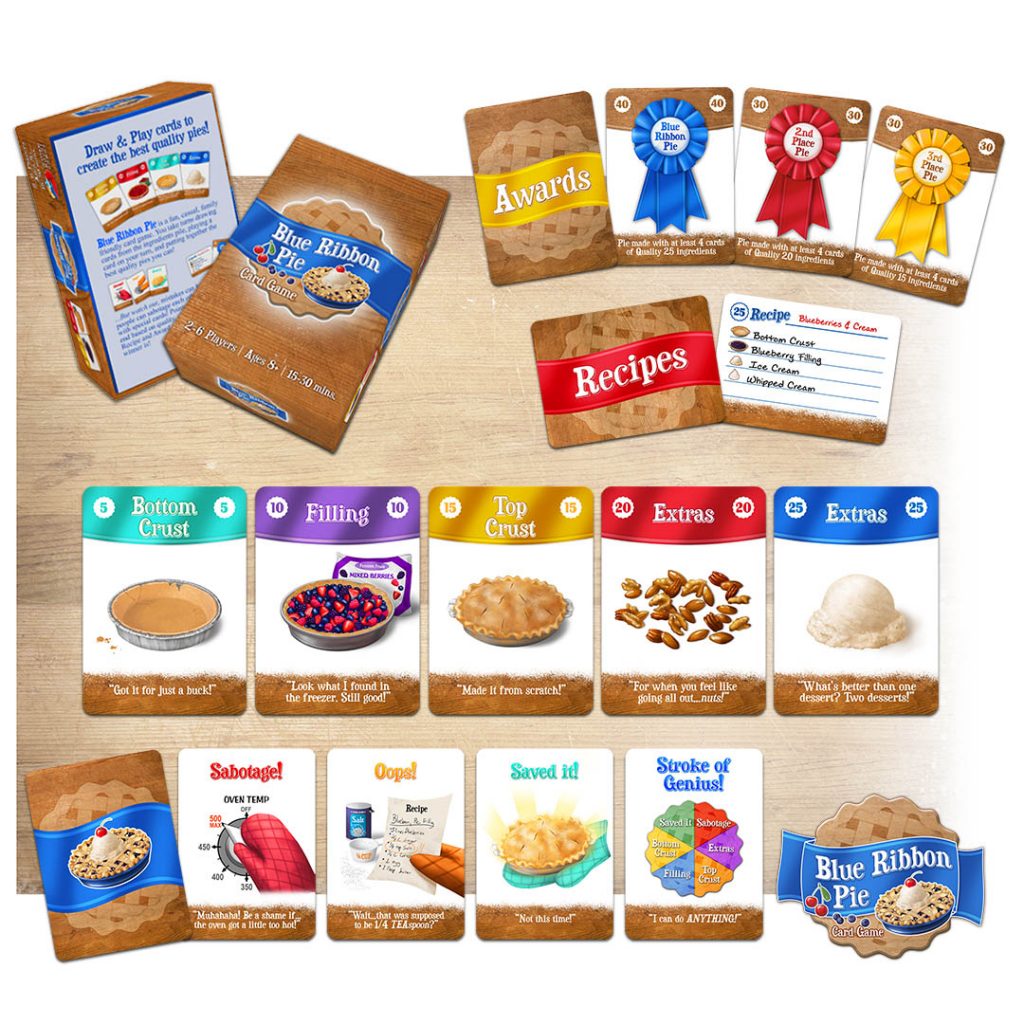 Inca Empire the card game
For Inca Empire I created the background illustrations, icons, and graphic design template for the land cards. I also created the player icons, and box cover illustration. Inca Empire is published by DPH Games.
The Paper Company
I created all 40 character illustrations, graphic design templates, card backs, office branch cards, misc cards, box design, and logo for the game. The Paper Company is published by Flannel Games.
Photography
Every board game needs good photos for marketing and advertising on social media and websites. I can take high quality photos of your game using a professional camera and lighting equipment, and edit them to meet your specifications and needs.
Hire me for your project
If you're interested in working with me, please use the Contact form and send me as much information about your project as possible (descriptions of artwork needed, the style you'd like, deadlines, etc). I'll get back to you as soon as possible and we can work out a quote!